Dyeing yarn
All our yarns are hand dyed by ourselves in our Dyeing lab in Fuerth. We use natural yarns, e.g. silk, merino, alpaca or cashmere, all of highest quality. We buy our yarns in the UK, Italy and China and use dyes from Ashford.
The raw yarns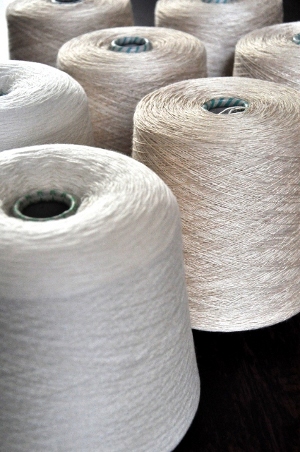 We get our yarns on cones or already skeined in 100g hanks.
Skeining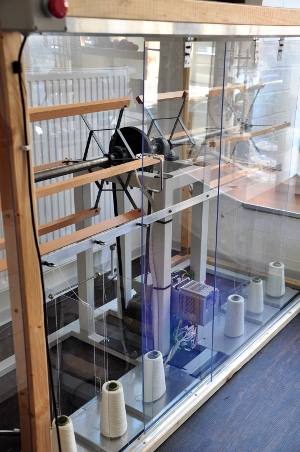 For dyeing purposes only skeins can be used, so we skein the cone yarn bases first (mostly in 100g hanks).
Mixing the colors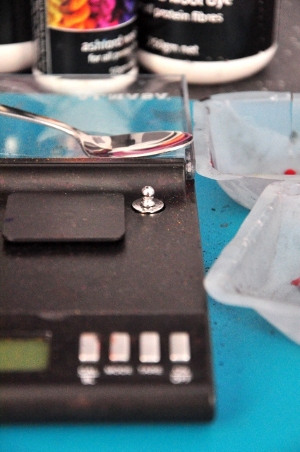 Ashford provides 12 dyes which we use to get the whole spectrum of our color range. Many of our colors are one of a kind, but we also have some recipes to reproduce certain color ways.
Dyeing our yarns
Our dye lots are small, mostly three to six skeins per lot. We use white vinegar to fixate the colors. After the dyeing process we wash the yarns thoroughly in wool/silk washing detergent.